Welcome To Eye Center Of The Rockies
One Stop Shopping for Local Medical and Surgical Eye Care Saving You Time and Money!!
We are the area's only full time ophthalmology practice, serving as "one stop" shopping for medical and surgical eye care performed locally in Edwards and Glenwood Springs, not Denver or Grand Junction.
Our practice offers comprehensive general ophthalmology services, ranging from general eye exams for eyeglasses, to screening for complex eye problems such as crossed eyes, glaucoma, diabetic eye disease, dry eye, macular degeneration, and more!
At our practice, you will find that you receive the attention and care you can expect from a member of your own neighborhood, and we work hard to ensure that you receive expert eye care without having to travel far distances for your medical needs.
Matthew Ehrlich, M.D. and Stefan Smith, O.D. each work tirelessly to provide optical and ophthalmic care by and for locals. Dr. Ehrlich specializes in surgical eye care and medical exams, working closely with Dr. Smith on post-operative management, evaluations, and medical diagnosis.
Come join Eye Center of the Rockies for your vision care needs!
Contact Us Today!
Cataract Surgery
While early cataract symptoms may often be improved through the use of eye glasses, cataracts often develop to a point where they interfere with daily activities and quality of life. Cataract surgery is a viable option to reclaim your vision and get back to doing the things you love.
As a nearsighted person who had and performs LASIK, Dr. Ehrlich brings his passion for "refractive" cataract surgery to each and every patient. Rather than just removing a cataract, Dr. Ehrlich puts an emphasis on helping his patients to see their best without glasses. Thus, our team regularly uses cataract implants that correct astigmatism, if needed, and multifocal implants that correct far and near vision.
Dr. Ehrlich came to our area from the retirement community of Venice, Florida and, over the course of his career, Dr. Ehrlich has performed well over 16,000 cataract surgery procedures.
Dr Ehrlich was proud to be selected as an investigative surgeon for the FDA trial of the Crystalens, the only accommodative implant in the United States.
If you live in the surrounding area to Eagle or Glenwood Springs, CO, Eye Center of the Rockies is the local choice for quality cataract care and surgery. Call today to book your appointment with us!
Click Here to Learn More
Do You Suffer From Dry Eye?
Millions of people suffer from dry eye, and the condition is more common for contact wearers, computer users, and previous eye surgery patients.
Some Common Symptoms of Dry Eye Include:
Blurry vision
Itchy or burning eyes
Red eyes
Frequent tearing
If you are seeking relief from your Dry Eye Symptoms, contact one of our convenient office today! Eye Center Of The Rockies is the only Lipiflow provider in "the Mountains."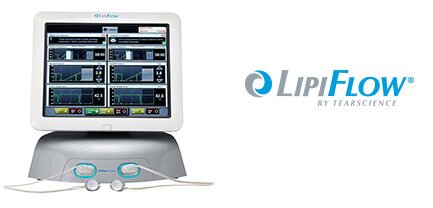 Learn More about Dry Eye and the Treatments Available