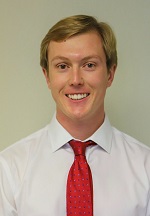 Dr. Warren Morton was raised in Casper, Wyoming and completed his undergraduate education at the University of Wyoming. Warren showed his personal strengths there volunteering with Big Brothers Big Sisters, playing Club Hockey, and involved with a variety of clubs and organizations.
He then graduated Cum Laude from Southern California College of Optometry, after serving as Class President for three years and filling various teaching assistant laboratory roles. His externship sites included Santa Fe Indian Hospital, VA Bakersfield, an ophthalmology private practice (New Eyes- Las Vegas), and Ketchum Health. These four sites provided wide diversity of populations, health conditions, and exam settings.
Dr. Morton then took his pathology training to a new level serving a yearlong residency caring for the Native American population at the Navajo Nation in Chinle, Arizona. This underserved population is four hours or more from ophthalmology care. This opportunity allowed for him to get hands-on experience with ocular trauma, ocular emergencies, chronic disease management including volumes of glaucoma and diabetes, and eye exams for people as young as two months to the elderly. Here he practiced medical optometry to the fullest extent and is happy to bring that expertise to Eye Center of the Rockies.
Dr. Morton is accepting new patients in both our Glenwood Springs and Eagle offices. He works with all ages, fits contact lens, manages pre- and post-operative surgical needs, and of course manages all your chronic conditions including glaucoma, macular degeneration, diabetes, uveitis, dry eye, and everything in-between.
He comes to Colorado with his pup Sally Ride where he will continue to hike, run, ski, and play hockey. Make an appointment with Dr. Morton today!